Four Seasons Fox

Sandra - Four seasons fox
LUXEMBOURG
EN -
Today, we're interviewing Sandra, who combines being a full-time mom and successful illustrator. We hope her journey will inspire you to go for your own dream art career! ♥

FR - Aujourd'hui, on interviewe Sandra, qui jongle entre être une maman et artiste à succès à temps plein. On espère que son parcours t'inspirera pour suivre ta propre carrière créative! ♥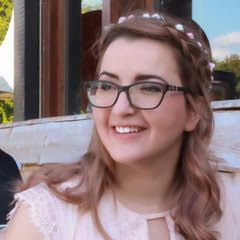 EN - Describe your world and your work in a few words!


I love to draw anything cute, animals (especially foxes), seasons, witches or simple illustrations inspired by everyday life!
FR - Décris-nous ton univers en quelques mots!


J'adore dessiner tout ce qui est mignon, des animaux (surtout les renards), les saisons , sorcières ou de simples illustrations inspirées de la vie de tous les jours!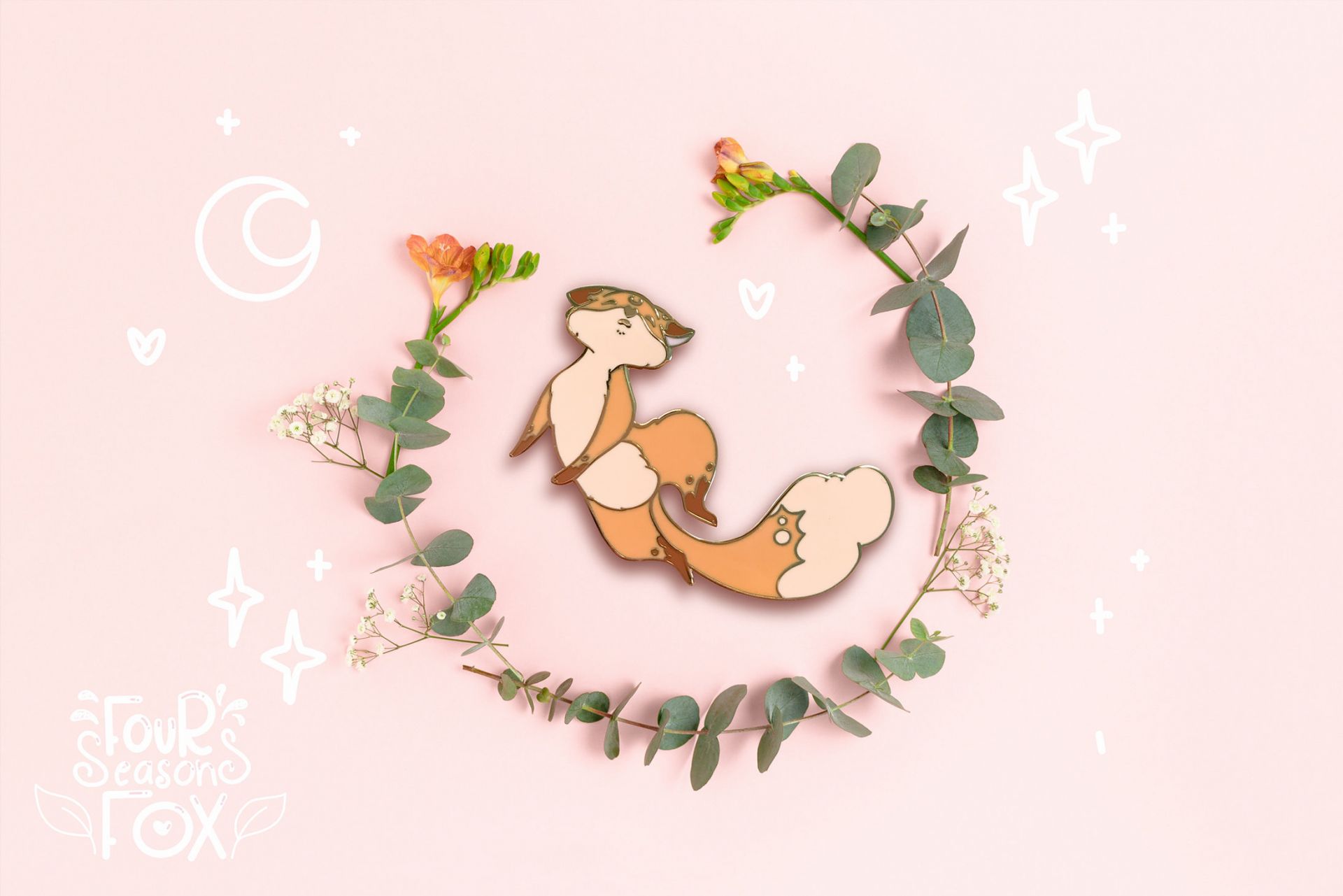 EN - What does drawing mean to you?


I used to be an employee with a fixed schedule before I became self-employed. Being my own boss, managing my schedule and organizing myself as I want, without external constraints, gives me much more freedom. And I feel so comfortable with drawing, it's the natural way I chose because I love to create!
FR - Que signifie le dessin pour toi?


Avant, j'étais employée avec des horaires fixes avant de me mettre à son compte. Être ma propre patronne, gérer mon planning et m'organiser comme je veux, sans contraintes extérieures, me permet d'avoir beaucoup plus de liberté. Et je me sens tellement à l'aise avec le dessin, c'est la voie naturelle que j'ai choisi car j'adore créer!

EN - When did you know that you wanted to make drawing your vocation and what was your background?


Art has always been a part of my life, I always followed the artistic branch at school, which allowed me to try several mediums.


After having to move to another country, I quickly found myself in the working world (which had nothing to do with art). It's only when I was 27 years old that I decided to drop everything and went back to school to start studying again. I did 2 years in animation and then I realized that what I truly liked was illustration.
FR - Quand as-tu su que tu voulais faire du dessin ta vocation et quel a été ton parcours?


L'art a toujours fait partie de ma vie, j'ai toujours suivi la branche artistique à l'école, ce qui m'a permis d'essayer plusieurs mediums.


Après avoir dû changer de pays, je me suis vite retrouvée dans le monde du travail(qui n'avais rien a voir avec de l'art).
C'est seulement a 27 ans que j'ai décidée de tout laisser tomber et je suis retournée aux bancs de l'école. J'ai fait 2 ans en dessin d'animation pour après me rendre compte que c'est l'illustration que j'aime.
Four Seasons Fox Patreon Club
EN - Among her income streams, Sandra is very active upholding her Patreon. Every month, her patrons can receive stickers, art prints, and enamel pins, and vote for the different collections.
FR - Parmi ses sources de revenus, Sandra est très active sur Patreon. Chaque mois, ses patrons peuvent recevoir des stickers, des prints d'art et des pins en émail, et voter pour les différentes collections.

EN - How do you manage to make a living from your art?
My online store brings me for the moment a third of my turnover. I also have Patreon which brings in a little income.
But the vast majority comes from custom commissions and freelance work.


EN - What was your biggest challenge?
Showing my family that making a living from art is a real job (well it's still a work in progress!!).
EN - What was your greatest achievement?
Receiving messages from people who tell me that I've inspired them, especially by mixing mom's life and the life of an independent artist!
FR - Comment parviens-tu à vivre de ton art?


Ma boutique en ligne m'apporte pour l'instant un tiers de mon chiffre d'affaire.
J'ai aussi Patreon qui m'apporte un peu.
Mais la grande majorité de mon revenu vient de commandes personnalisées et de travail en freelance.

FR - Quel a été ton plus grand défi?


Montrer a ma famille que vivre de mon art est un vrai boulot!(bon c'est encore un work in progress!!)


FR - Quelle a été ta plus belle réussite?


Recevoir des messages de personnes qui me disent que j'ai pu les inspirer, surtout en mixant la vie de maman et la vie d'artiste indépendante!
EN - What advice would you give to someone who would like to take up illustration?

Just do it!


It's true that there is a lot of competition and it's a very difficult world. But if you can find your niche and build a small community it's just magical!


Being an illustrator means working a lot, really a lot, but it's also bringing ideas to life that only YOU can have, and that's awesome !!!
FR - Que conseillerais-tu à quelqu'un qui souhaite se lancer dans l'illustration?

Fais-le!

C'est vrai qu'il y a beaucoup de concurrence et c'est un monde très difficile. Mais si tu arrives a trouver ta niche et construire un petite communauté c'est juste magique!


Être illustrateur c'est travailler beaucoup, vraiment beaucoup, mais c'est aussi ramener à la vie des idées que seulement TOI peux avoir, et ça c'est génial!!!
Blue Bell, the Magical Bunny
EN -
Sandra's recent passion for crochet and amigurumi made her team up with Andreia from
@lemonyarncreations
. Both recently created Blue Bell, the magical bunny, and a special box with
all the basic material you need to create your own Blue Bell, as well as some art goodies.
FR - La récente passion de Sandra pour le crochet et l'amigurumi a rendu possible la collab avec Andreia de @lemonyarncreations. Elles ont créé Blue Bell, le lapin magique, ainsi qu'une boîte spéciale contenant tout le matériel de base nécessaire pour créer son propre Blue Bell, ainsi divers goodies illustrés.


EN - Do you like Sandra's work? Make sure to check her out on her social platforms for all of her latest projects! :-D

FR - Tu aimes les travaux de Sandra? Fais-lui signe sur les réseaux sociaux pour découvrir tous ses nouveaux projets! :-D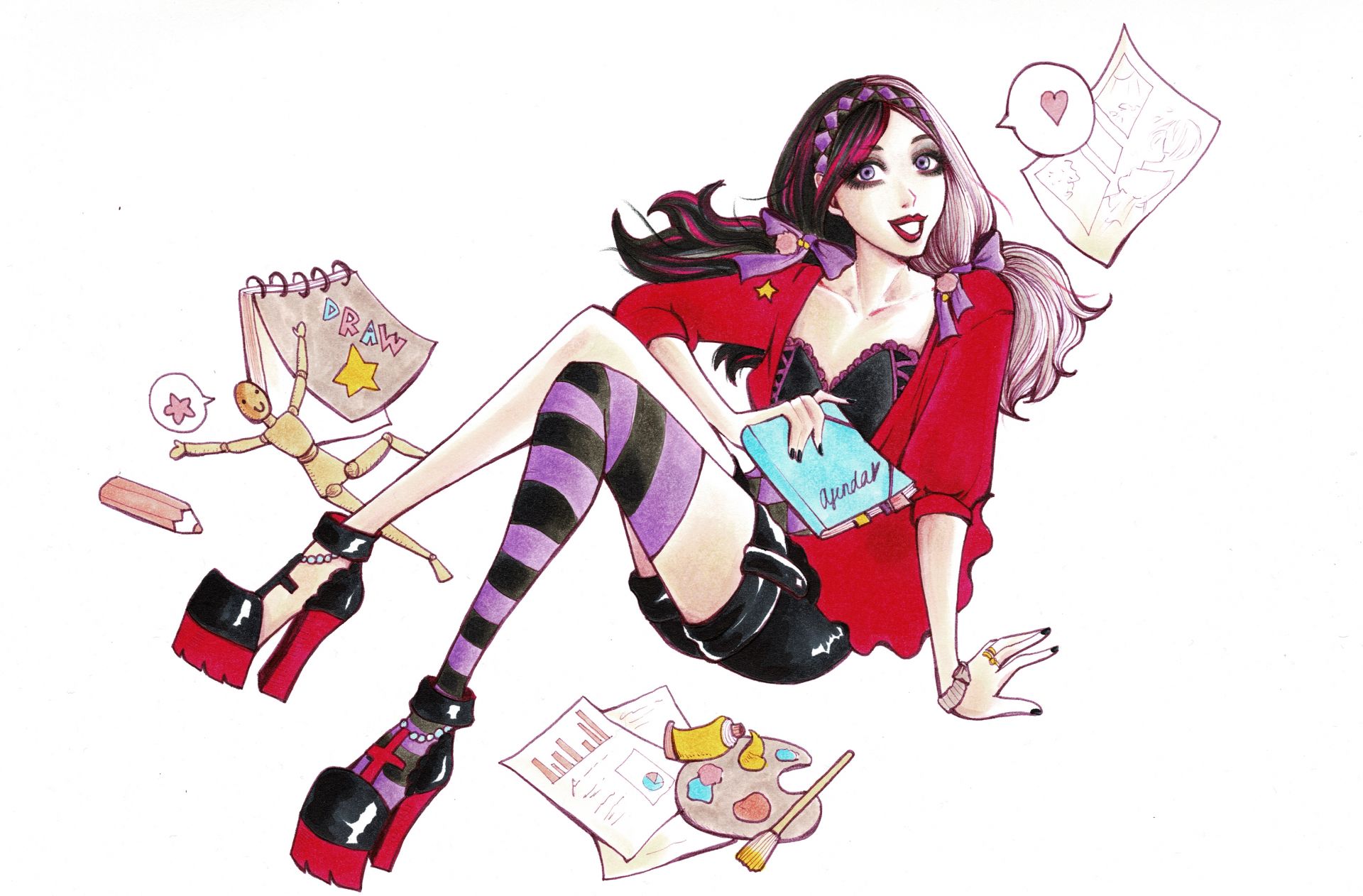 EN - For regular news, tips and more - never miss an update and grow your sweet art biz with a creative community! ♥

FR - Nouveautés régulières, conseils et plus - ne manque plus jamais rien et fais grandir ton business artistique entouré d'une communauté créative! ♥
Created with