Georgia Zervos

On Georgia's Mind
Switzerland / Suisse
EN -
Today, we're sooo thrilled to introduce the Artist Interview sections! The goal is to present various artists in different fields, to help you see the different possibilities in the industry. And our first guest is Georgia, a lovely illustrator from Switzerland who has created her own stationary brand, which she sells in her very own shop!

FR - Aujourd'hui, on est super heureux d'inaugurer la section Interviews d'Artistes! Le but est de présenter des artistes dans différents domaines, pour t'aider à voir les opportunités dans le milieu. Et notre première invitée est Georgia, une adorable illustratrice de Suisse qui a créé sa propre ligne de papeterie, qu'elle vend dans sa boutique!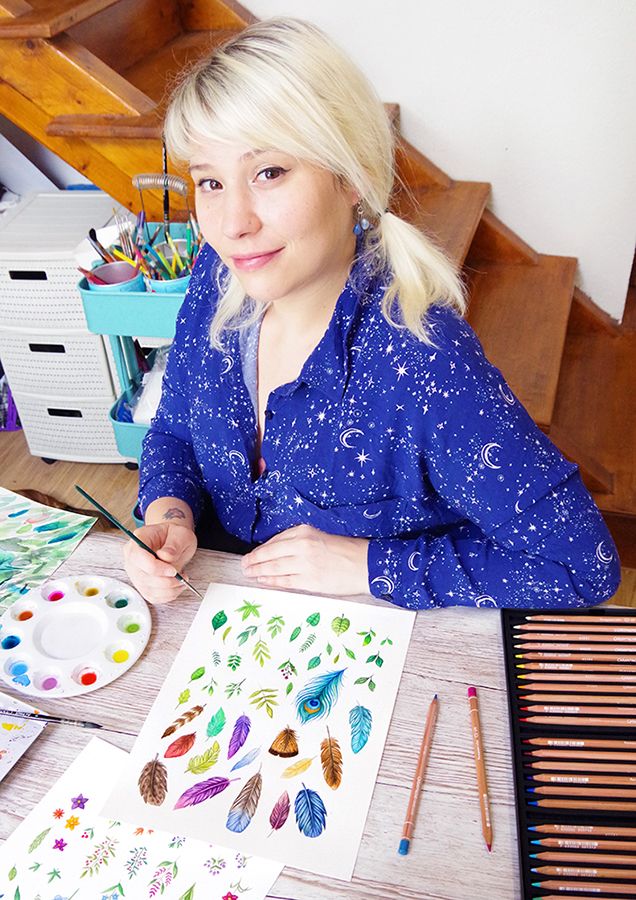 EN - Describe your world and your work in a few words!


I am very inspired by nature and animals, I love fairy tales and I am rather sensitive to moods and atmospheres. Therefore, in my universe you will often find recurring elements like plants, animals and creatures of the forest, sirens, fairies and witches...


But above all, I love stories and I try to tell stories through all of my illustrations, even when they are simple stationery designs.
FR - Décris-nous ton univers en quelques mots!


Je suis très inspirée par la nature et les animaux, j'adore les contes de fées et je suis plutôt sensible aux ambiances et atmosphères. Mon univers est donc souvent peuplé de plantes, d'animaux et de créatures de la forêt, de sirènes, de fées et de sorcières...

Mais surtout, j'aime les histoires et j'essaye de faire en sorte que mes illustrations en racontent, même lorsqu'il s'agit de simples motifs de papeterie.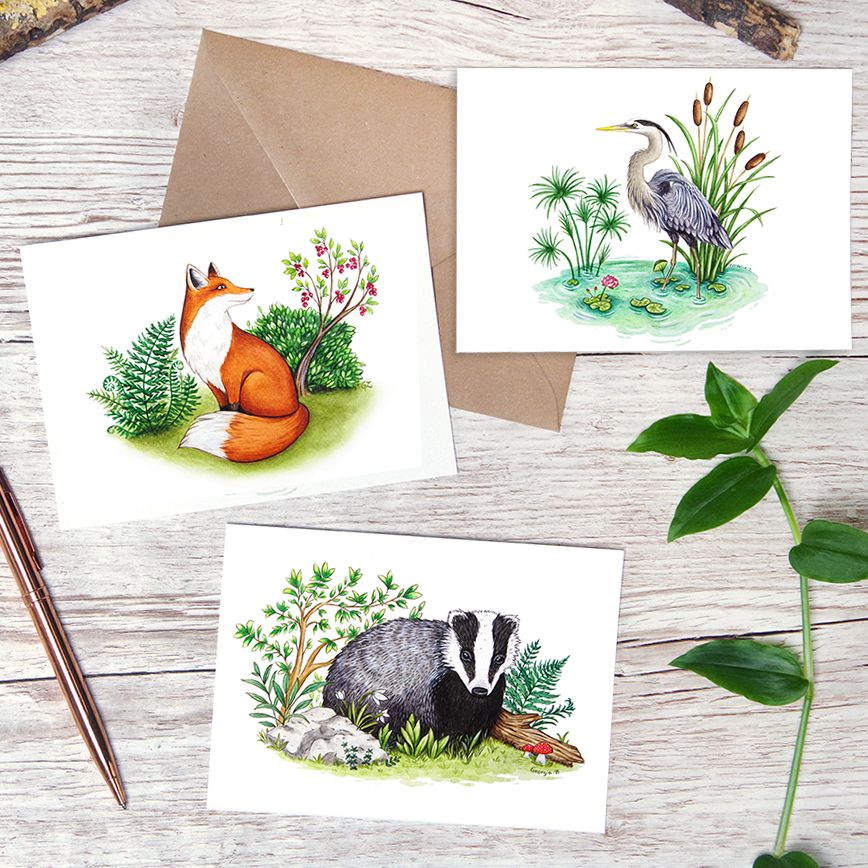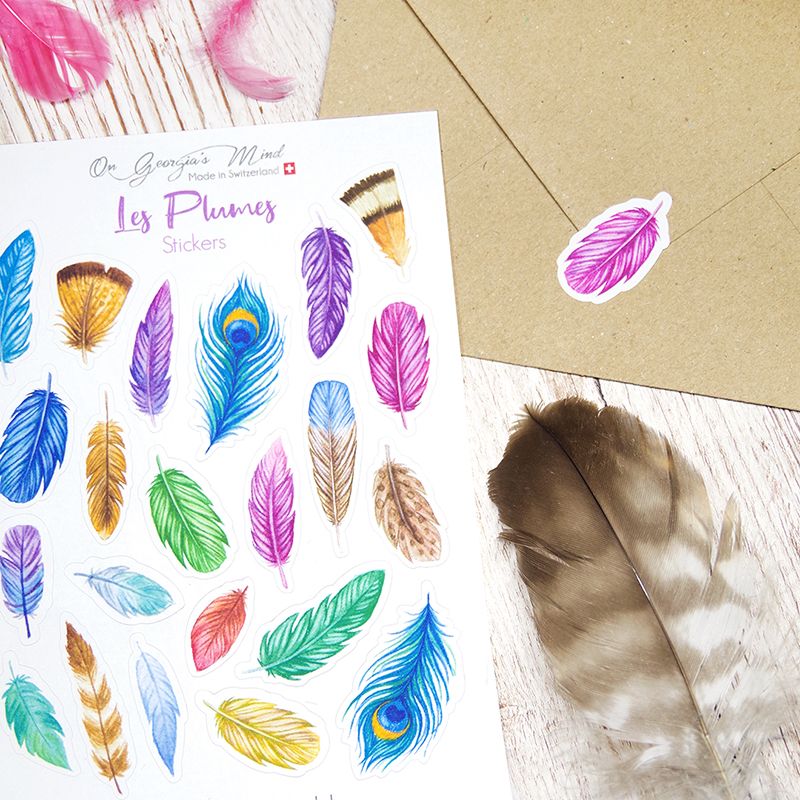 EN - When did you know that you wanted to make drawing your vocation and what was your background?


I knew it when I was very young.

I was "born with a pencil in my hand" as they say. I've always drawn and as far back as I can remember, I always wanted to become an illustrator.

I started taking drawing lessons at the age of 6 and continued until I was a teenager. Then I put it aside for a few years, having been convinced that I had to study and find a "more serious" job, but despite many attempts, I never found something that suited me.

So I went back to drawing.

I finally passed the entrance exam for an art school (CFPAA Geneva), I was accepted and I followed a 4-year training in 2D Design / Illustration - Comics.
FR - Quand as-tu su que tu voulais faire du dessin ta vocation et quel a été ton parcours?


Je l'ai su très jeune.

Je suis "née avec un crayon dans la main" comme on dit. J'ai toujours dessiné et aussi loin que je m'en souvienne, j'ai toujours voulu devenir illustratrice.
J'ai commencé à prendre des cours de dessin à l'âge de 6 ans et j'ai poursuivi jusqu'à mon adolescence. J'ai ensuite laissé ça de coté pendant quelques années, m'étant laissée convaincre que je devais faire des études et trouver un travail "plus sérieux" mais malgré de nombreux essais, je n'ai jamais trouvé quelque chose qui me convenait. Alors je suis revenue au dessin.


J'ai fini par passer le concours d'entrée d'une école d'art (CFPAA Genève), j'y ai été acceptée et j'y ai suivi une formation de 4 ans en Design 2D / Illustration - Bande dessinée.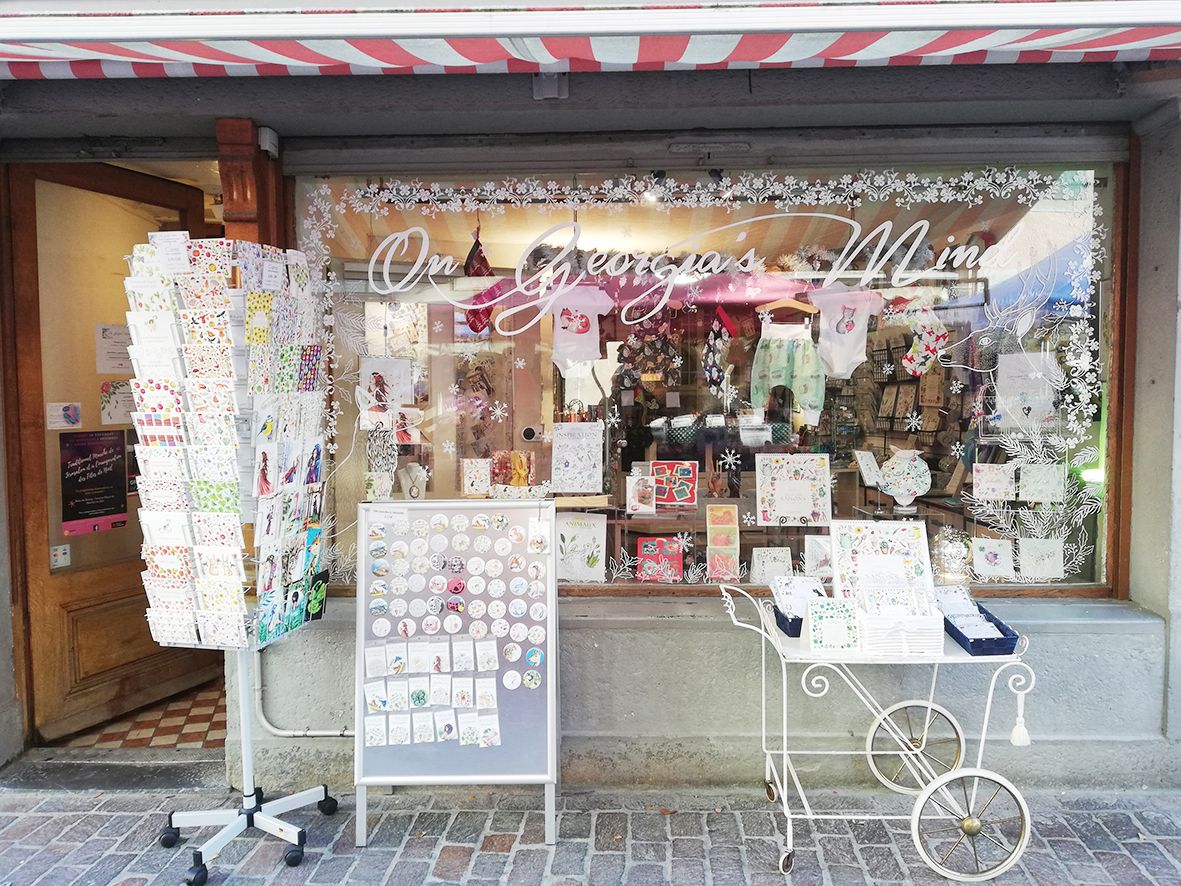 EN- You are the proud owner of a beautiful store - how did you get here, and how can we imagine a "typical" day for you?


In addition to drawing, I love stationery. In 2010, during the last year of my studies, I started printing postcards from my drawings. I quickly developed a taste for it and once I graduated, I decided to start creating illustrated stationery.


I created my brand "On Georgia's Mind" and started selling my products on online platforms and in designer markets while doing small jobs in parallel to get a fixed income.


I did this for 5 years and then in 2015, I moved to a smaller town where I was lucky enough to find a rental house with a store on the first floor!


I jumped at the opportunity, moved in and quickly opened the store to sell my stationery products full time.


Little by little, I developed my brand, expanded my catalog and for the past few months, I have also been offering my products for resale to other stores.


My activity is very variable and there are not really any "typical" days. The only thing that is invariable is that they are always well loaded!


In general, my day starts at 10am with the opening of the store. I spend the morning there and between two customers, I prepare the orders placed online, arrange the store and keep my accounts. In the afternoon, it's my companion who takes over.


I work in my workshop where I draw, design my products, send them to the printer, take pictures, etc. I'm also in charge of the printing process. I also work on illustration mandates (creation of invitations, corporate stationery, publishing or various projects...).


I also regularly go back and forth to my printer to pick up cards, notepads and other coloring books, as well as to the post office to send product orders. And in the evening, I take care of my website and social networks.
FR - Tu as une magnifique boutique - comment en es-tu arrivée là, et comment peut-on s'imaginer une journée "typique" pour toi?


En plus du dessin, j'adore la papeterie. En 2010, durant la dernière année de mes études, j'ai commencé à imprimer des cartes postales à partir de mes dessins. J'y ai très vite pris goût et une fois mon diplôme en poche, j'ai décidé de me lancer dans la création de papeterie illustrée.


J'ai créé ma marque "On Georgia's Mind" et j'ai commencé par vendre mes produits sur des plateformes en ligne et sur des marchés de créateurs tout en faisant de petits jobs en parallèle pour avoir un revenu fixe.


J'ai fait cela pendant 5 ans puis en 2015, j'ai déménagé dans une plus petite ville où j'ai eu la chance de trouver une maison en location avec une boutique au rez-de-chaussée!
J'ai sauté sur l'occasion, je m'y suis installée et j'ai très vite ouvert la boutique pour y vendre mes produits de papeterie à plein temps.


Petit à petit, j'ai développé ma marque, étoffé mon catalogue et depuis quelques mois, je propose également mes produits à la revente pour d'autres boutiques.


Mon activité est très variable et il n'y a pas vraiment de journées "typiques". La seule chose qui est invariable, c'est qu'elles sont toujours bien chargées!


En général, ma journée commence à 10h avec l'ouverture de la boutique. J'y passe la matinée et entre deux clients, je m'occupe de préparer les commandes passées en ligne, d'arranger la boutique et de tenir ma comptabilité. L'après-midi, c'est mon compagnon qui prend le relai. Moi, je travaille dans mon atelier où je dessine, conçois mes produits, les envoie à l'impression, les prends en photo etc. Je travaille également sur des mandats d'illustrations (création de faire-part, papeterie d'entreprise, édition ou projets divers...)


Je fais aussi régulièrement des allers-retours chez mon imprimeur pour récupérer cartes, bloc-notes et autres cahiers de coloriage, ainsi qu'à la poste pour envoyer les commandes de produits. Et le soir, je m'occupe de la gestion de mon site web et des réseaux sociaux.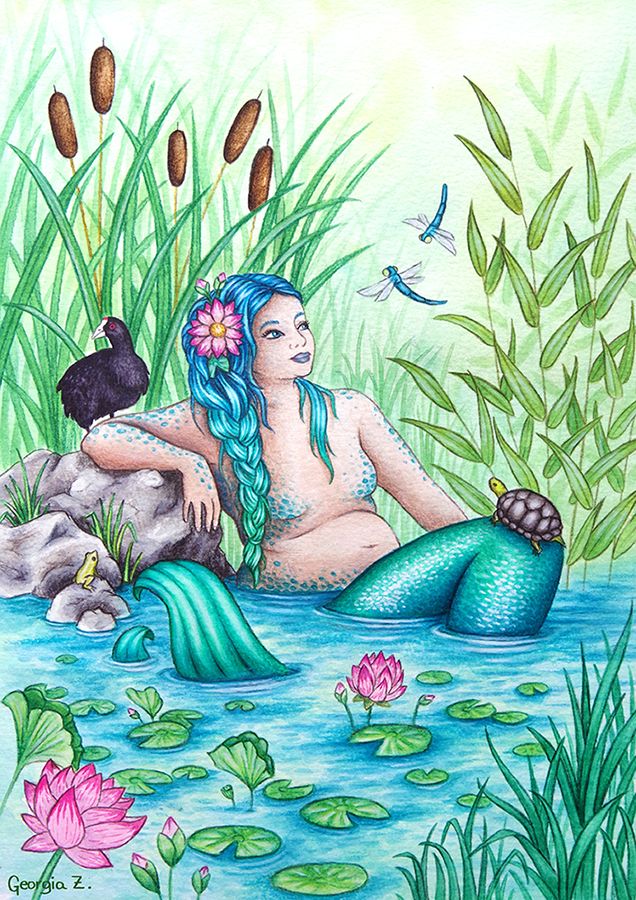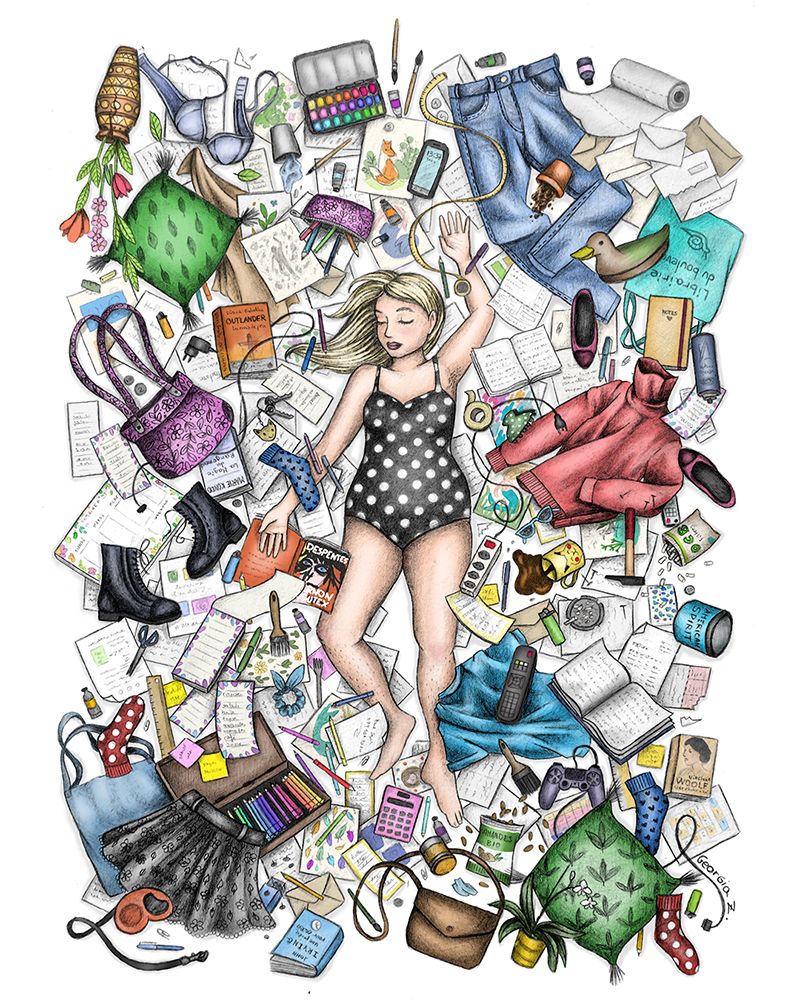 EN - How do you manage to make a living from your art?

About two-thirds of my revenue comes from the sale of my stationery products. I sell them directly in my store, online on my website as well as through catalogs to other stores who then resell them. The remaining third comes from my illustration mandates.

EN - What does drawing mean to you?

Drawing is my oxygen. I love it as much as I need it. When I don't draw for too long periods of time, I wither away. Drawing is really part of my balance. I find that the very activity of drawing is therapeutic. The relaxing feeling of the pencil sliding on the paper mixed with the pleasure of seeing the image taking shape, it puts me in a kind of meditative trance. I can spend whole days and nights without ever seeing time go by.

I think it's also the type of expression that suits me the most. There are a lot of ideas, emotions, sensations that are difficult to describe in words but that you can perfectly transmit through an image. For me, it is an essential support of communication.

Moreover, I find particularly interesting the fact that each person can perceive something different by looking at the same image. I really like the idea that everyone can make the drawing their own and I love discovering perceptions that are sometimes very different from mine. It's very enriching and it makes the drawing come alive in a way.

It doesn't belong to me anymore, it belongs to each person who looks at it.
FR - Comment parviens-tu à vivre de ton art?


Mes revenus proviennent environ au deux tiers de la vente de mes produits de papeterie. Je les vends en direct dans ma boutique, en ligne sur mon site web ainsi que sur catalogue à d'autres boutiques qui les revendent ensuite. Le tiers restant provient de mes mandats d'illustration.

FR - Que signifie le dessin pour toi?

Le dessin, c'est mon oxygène. J'aime cela autant que j'en ai besoin. Lorsque je ne dessine pas pendant de trop longues périodes, je dépéris. Le dessin fait vraiment partie de mon équilibre. Je trouve que l'activité même de dessiner est thérapeutique. La sensation relaxante du crayon qui glisse sur le papier mêlée au plaisir de voir l'image qui prend forme, ça me plonge dans une espèce de transe méditative. Je peux y passer des journées et des nuits entières sans jamais voir le temps s'écouler.

Je pense que c'est également le type d'expression qui me correspond le plus. Il y a énormément d'idées, d'émotions, de sensations que l'on peut difficilement décrire avec des mots mais que l'on peut parfaitement transmettre à travers une image. Pour moi, c'est un support de communication essentiel.

De plus, je trouve particulièrement intéressant le fait que chaque personne puisse percevoir quelque chose de différent en regardant une même image. J'aime vraiment l'idée que chacun.e puisse s'approprier le dessin et j'adore découvrir des perceptions qui sont parfois très différentes des miennes. C'est très enrichissant et ça rend le dessin vivant en quelque sorte. Il ne m'appartient plus, il appartient à chaque personne qui le regarde.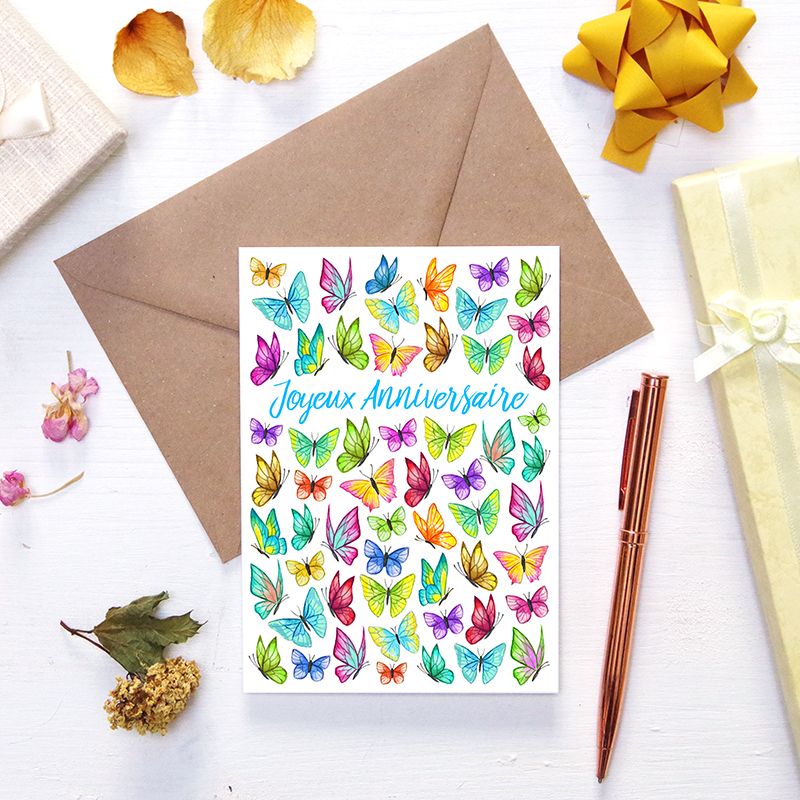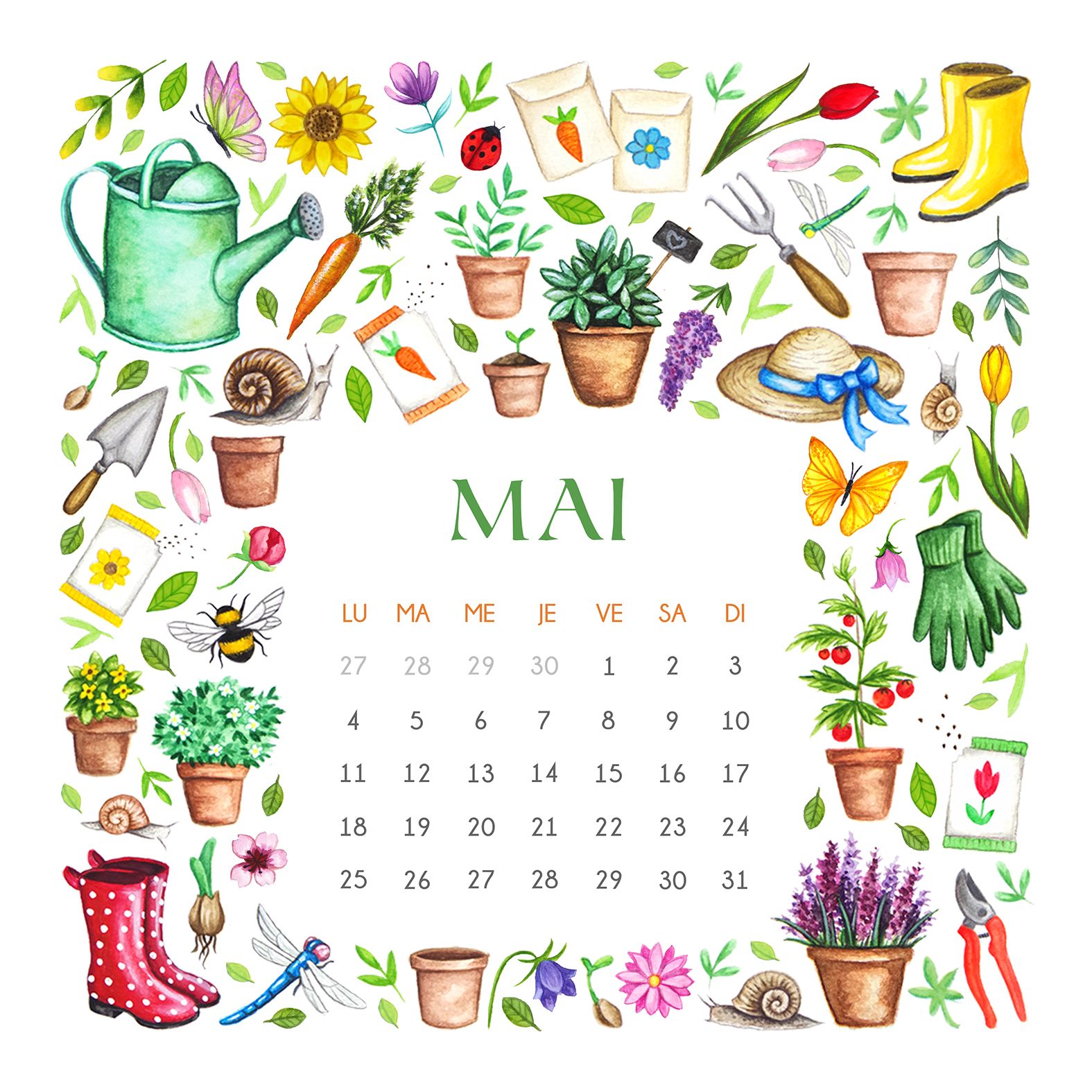 EN - What was your biggest challenge?


I think my biggest challenge has always been to dare.


Daring to hold on to my childhood dream when it was "unrealistic".


Daring to choose drawing when it's "not a real job".


Daring to be independent when it is "not the way to security".


Quite simply, daring to listen to me rather than anyone else.


And that remains a daily challenge.


EN - What was your greatest achievement?


Getting my diploma as an illustrator.


I'm not very academic. I've never liked school and I've always found it hard to fit in and keep up with the pace that the system imposed on me.


Having 4 years in art school full time was not a sure thing for me. I had some tough times. But I hung in there and graduated with honors!


This diploma, for me, is a symbol of my childhood dream come true and I'm really proud to have obtained it.


FR - What advice would you give to someone who would like to take up illustration?


From a practical point of view, I think it's still important to start with the basics, which is none other than... learning how to draw.


It seems obvious, but I think the first step before you want to start making a living out of it is to be comfortable enough with the technique, especially if the objective is to respond to orders and commissions.


Moreover, drawing is a long apprenticeship that is essentially done through practice. And it's an endless learning process, you always progress.


So my advice is ... Draw! Without moderation!


Then, for those who feel comfortable enough to start, I strongly advise you to get informed from the beginning about the rates charged in the field of illustration, how to write a contract, copyright etc.. It's a bit painful and complicated at the beginning but it will avoid many disappointments later on!


FR - A last word for the end?


There's a project that I've been dreaming about for years. It's about illustrating children's books. I'm only at the very beginning of my project but I'm very enthusiastic about the idea of embarking on this new adventure!
FR - Quel a été ton plus grand défi?


Je crois que mon plus grand défi a toujours été d'oser.


Oser m'accrocher à mon rêve de gosse alors que c'était "irréaliste".
Oser choisir le dessin alors que ce n'est "pas un vrai métier".
Oser l'indépendance alors que ce n'est "pas la voie de la sécurité".


Tout simplement, oser m'écouter moi plutôt que qui que ce soit d'autre.


Et ça reste un défi au quotidien.


FR - Quelle a été ta plus belle réussite?


Obtenir mon diplôme d'illustratrice.
Je ne suis pas très scolaire. Je n'ai jamais aimé l'école et j'ai toujours eu de la peine à entrer dans le cadre et à suivre le rythme imposé.


Tenir 4 ans en école d'art à plein temps, ce n'était pas gagné d'avance pour moi. J'ai eu quelques moments difficiles.
Mais je me suis accrochée et j'ai obtenu mon diplôme avec mention !


Ce diplôme, pour moi, c'est le symbole de la concrétisation de mon rêve d'enfant et je suis vraiment fière de l'avoir obtenu.


FR - Que conseillerais-tu à quelqu'un qui souhaite se lancer dans l'illustration?


D'un point de vue pratique, je pense qu'il est tout de même important de commencer par la base qui n'est autre que... l'apprentissage du dessin.


Cela paraît évident mais je pense que la première étape avant de vouloir commencer à en vivre, c'est d'être suffisamment à l'aise avec la technique, particulièrement si l'objectif est de répondre à des commandes ou des mandats.


De plus, le dessin est un long apprentissage qui se fait essentiellement par sa pratique. Et c'est un apprentissage sans fin, on progresse toujours.


Donc mon conseil, c'est ... Dessiner! Sans modération !


Ensuite, pour celles et ceux qui se sentent assez à l'aise pour se lancer, je conseille fortement de se renseigner dès le début sur les tarifs pratiqués dans le domaine de l'illustration, sur la manière de rédiger un contrat, sur les droits d'auteur etc. C'est un peu pénible et compliqué au début mais cela évitera bien des déconvenues par la suite!


FR - Un dernier mot pour la fin?


Il y a un projet que je rêve de concrétiser depuis des années. Il s'agit d'illustrer des livres pour enfants. Je n'en suis qu'au tout début de mes démarches mais je suis très enthousiaste à l'idée me lancer dans cette nouvelle aventure!


EN - Do you like Georgia's work? Make sure to check her out on her social platforms, and if you're from Switzerland - why not stop by her shop! :-D

FR - Tu aimes les travaux de Georgia ou souhaiterais la remercier d'avoir partagé son expérience? Fais-lui signe sur les réseaux sociaux, ou si tu es de Suisse - pourquoi ne pas lui rendre visite dans sa boutique! :-D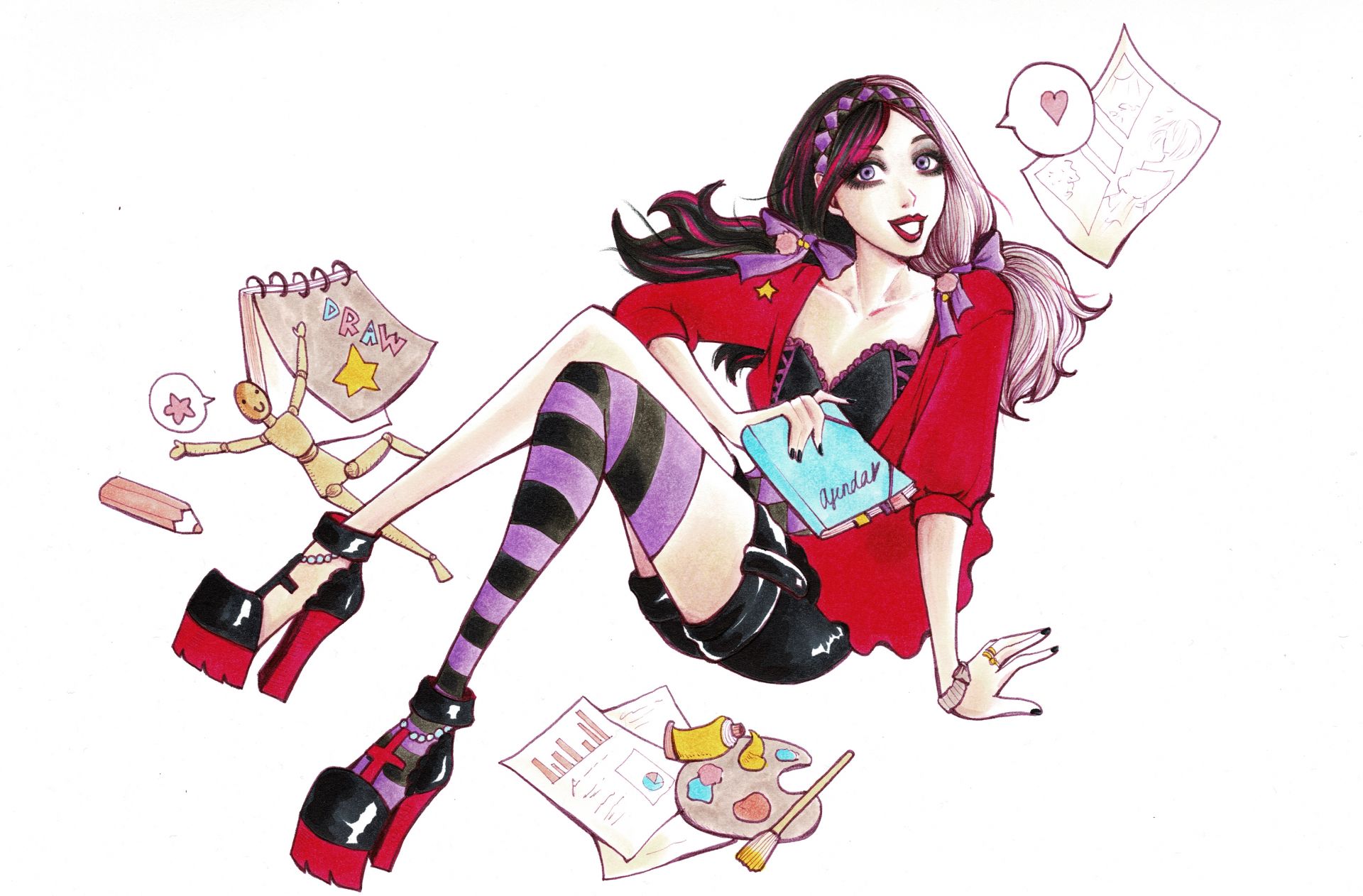 EN - For regular news, tips and more - never miss an update and grow your sweet art biz with a creative community! ♥

FR - Nouveautés régulières, conseils et plus - ne manque plus jamais rien et fais grandir ton business artistique entouré d'une communauté créative! ♥
Created with